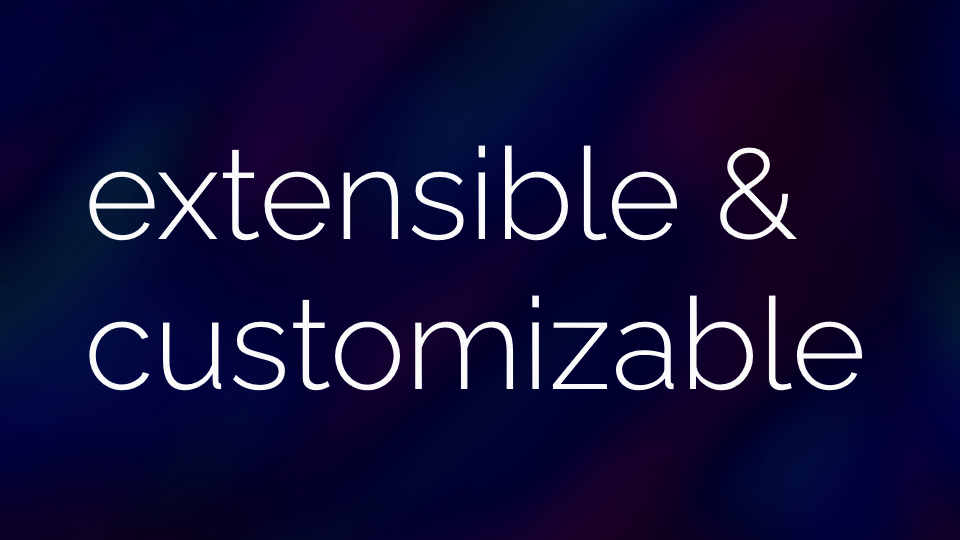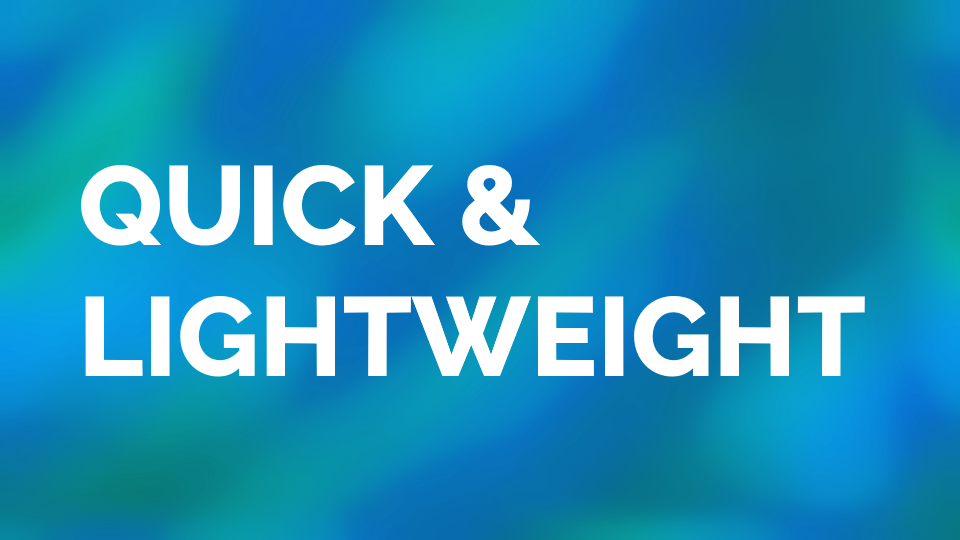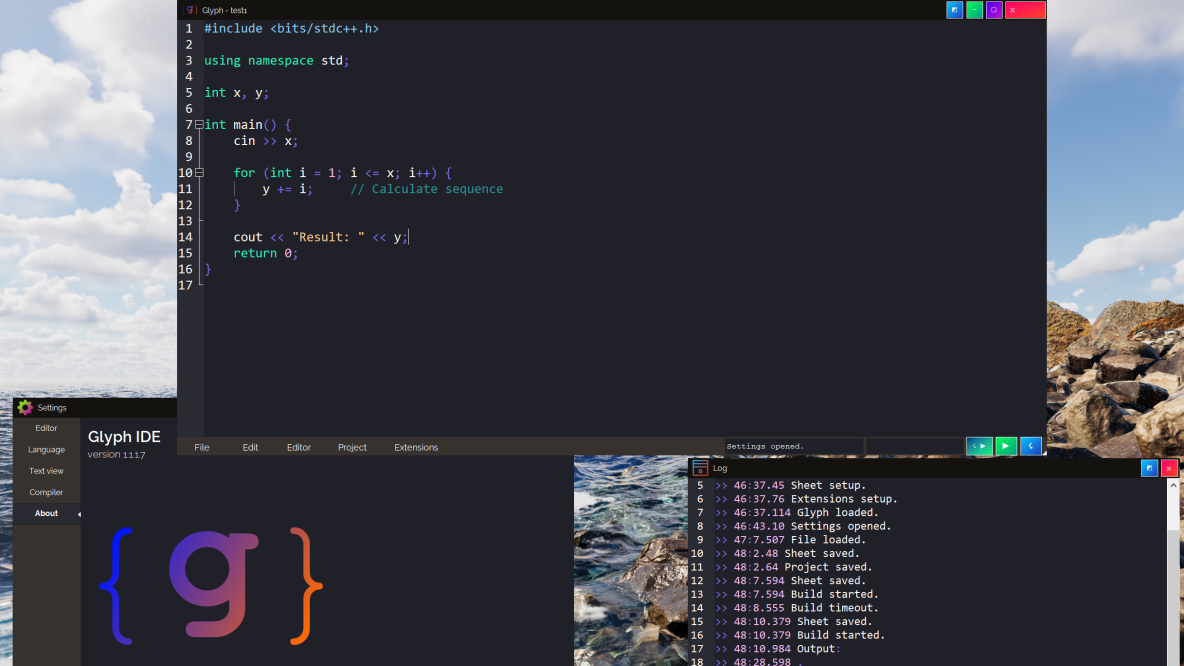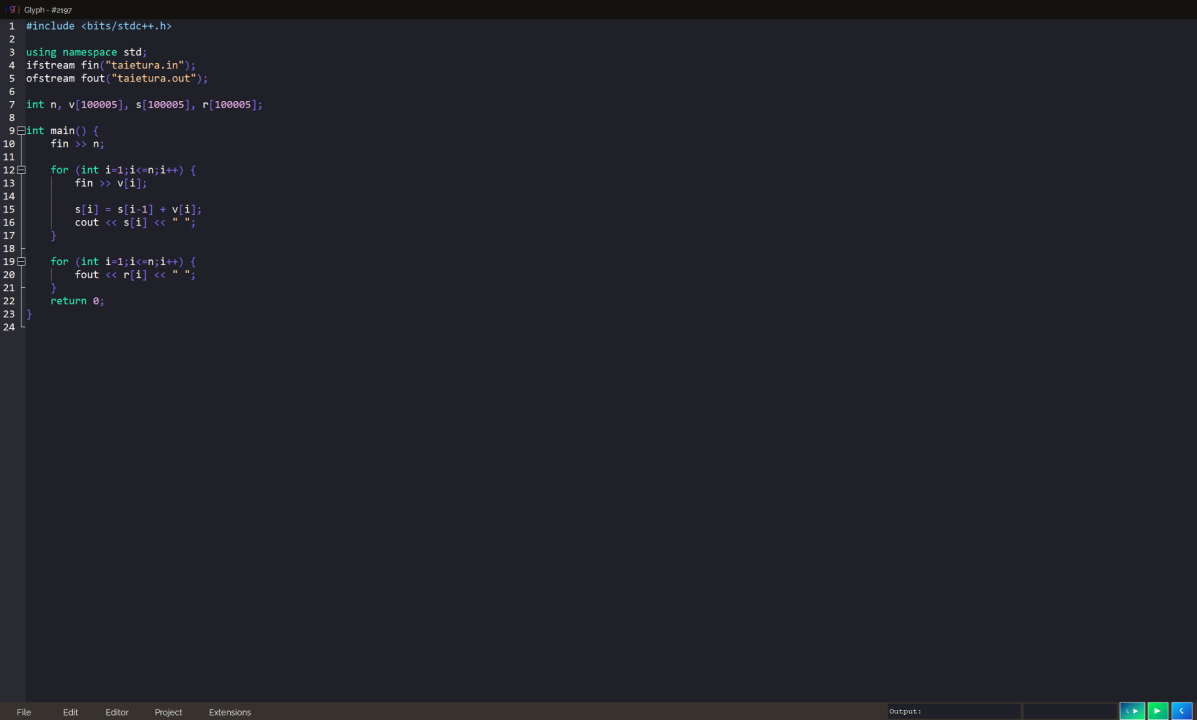 FORM AND FUNCTION.

Glyph is an ultra-lightweight & extensible IDE built around Scintilla.

Pre-configured and extensively geared for competitive programming.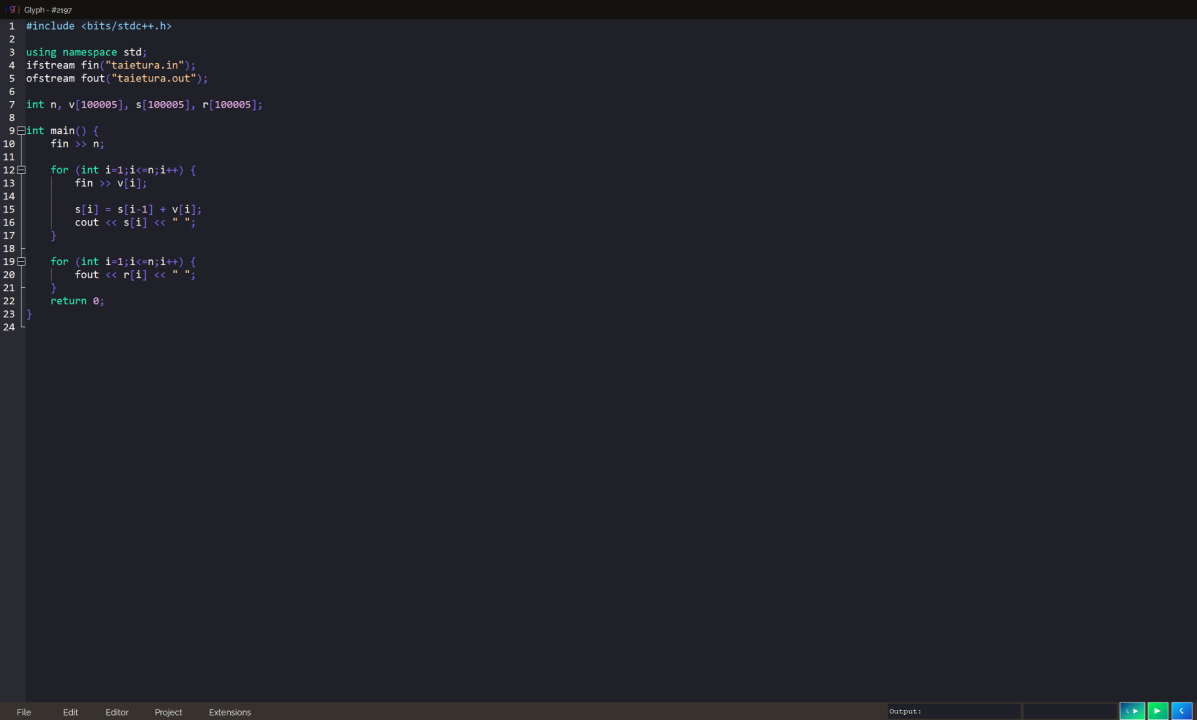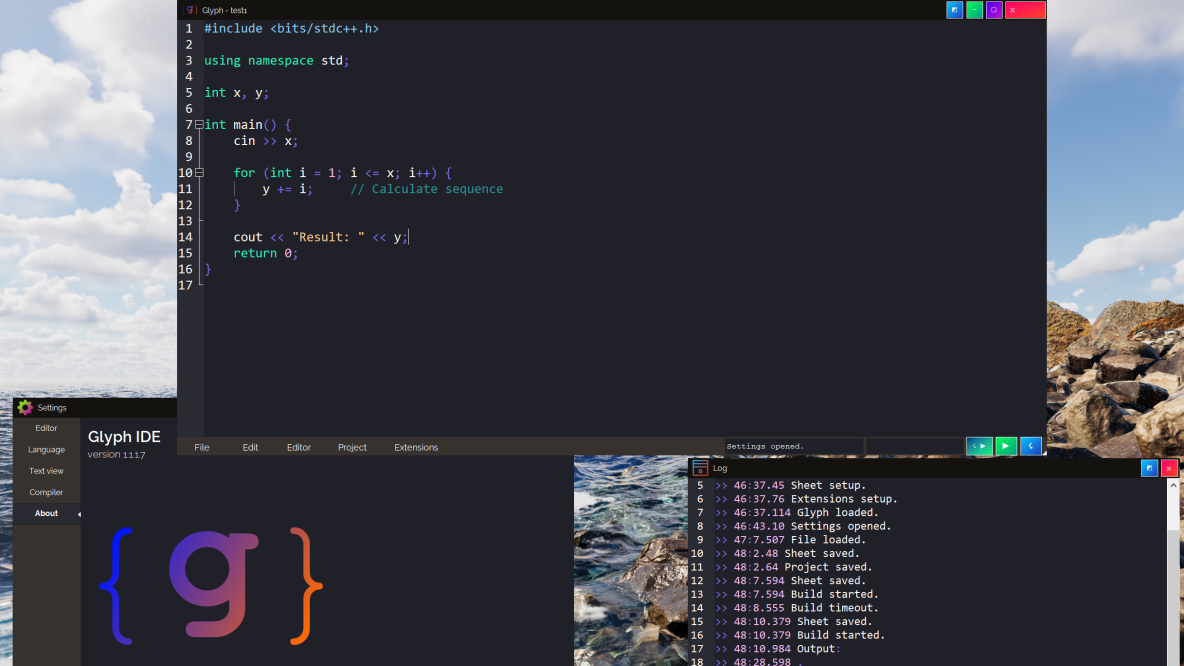 Project & multi-file workflow
Clean & light design
Fully portable
Theme support
Syntax highlighting (only C/C++ for now)
Code folding, auto-complete
Console
Build / Run / Debug workflow
Lua extension support
BATTLE-TESTED.

Tested and used at national and international level in the highest level contests such as info(1)cup and ONI.

Featured extensions on GitHub.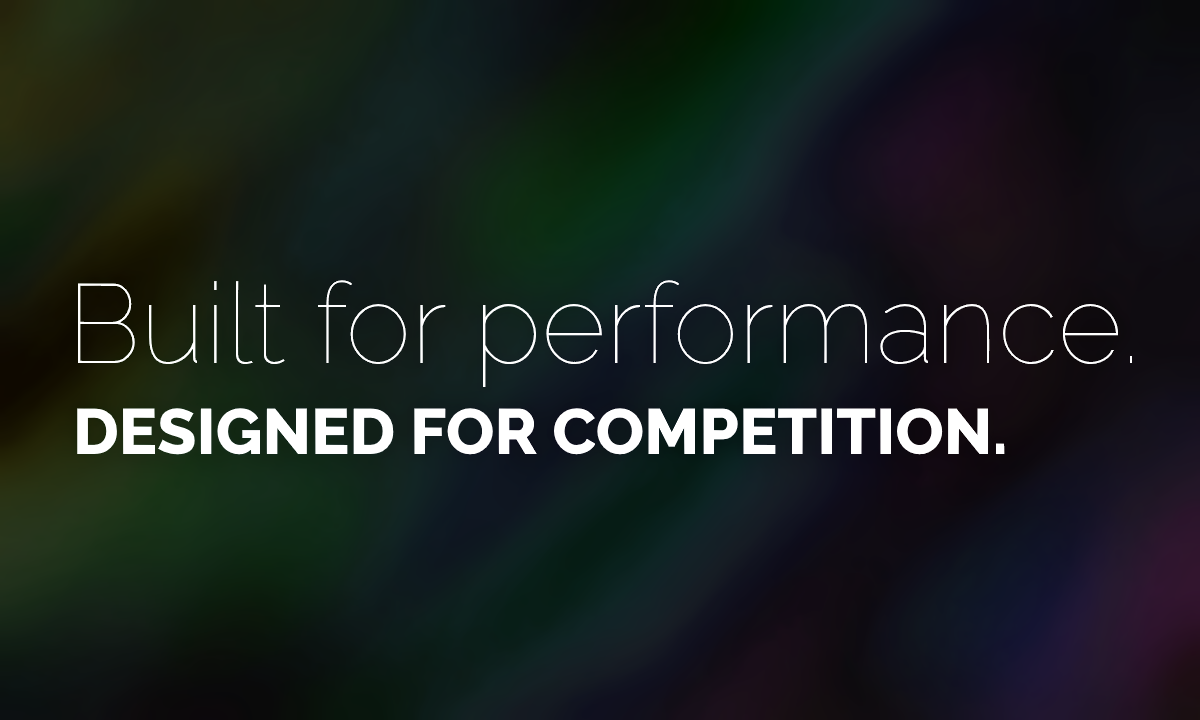 Additional info

Rating • 5.0 / 5 (1) • INDY Choice 2022
 'Couldn't use anything else for competitive. Speed and tailor is unparalleled. ' - Serban Pirvulescu
Published • April 22, 2022
Developer • Zexsoft
Inputs • Keyboard & mouse
Type • Integrated Development Environment
Platform • Windows