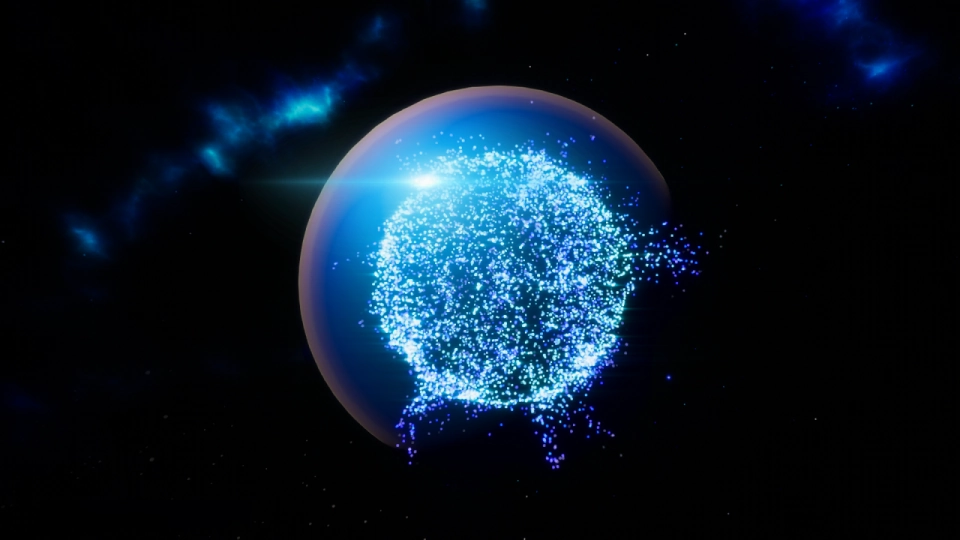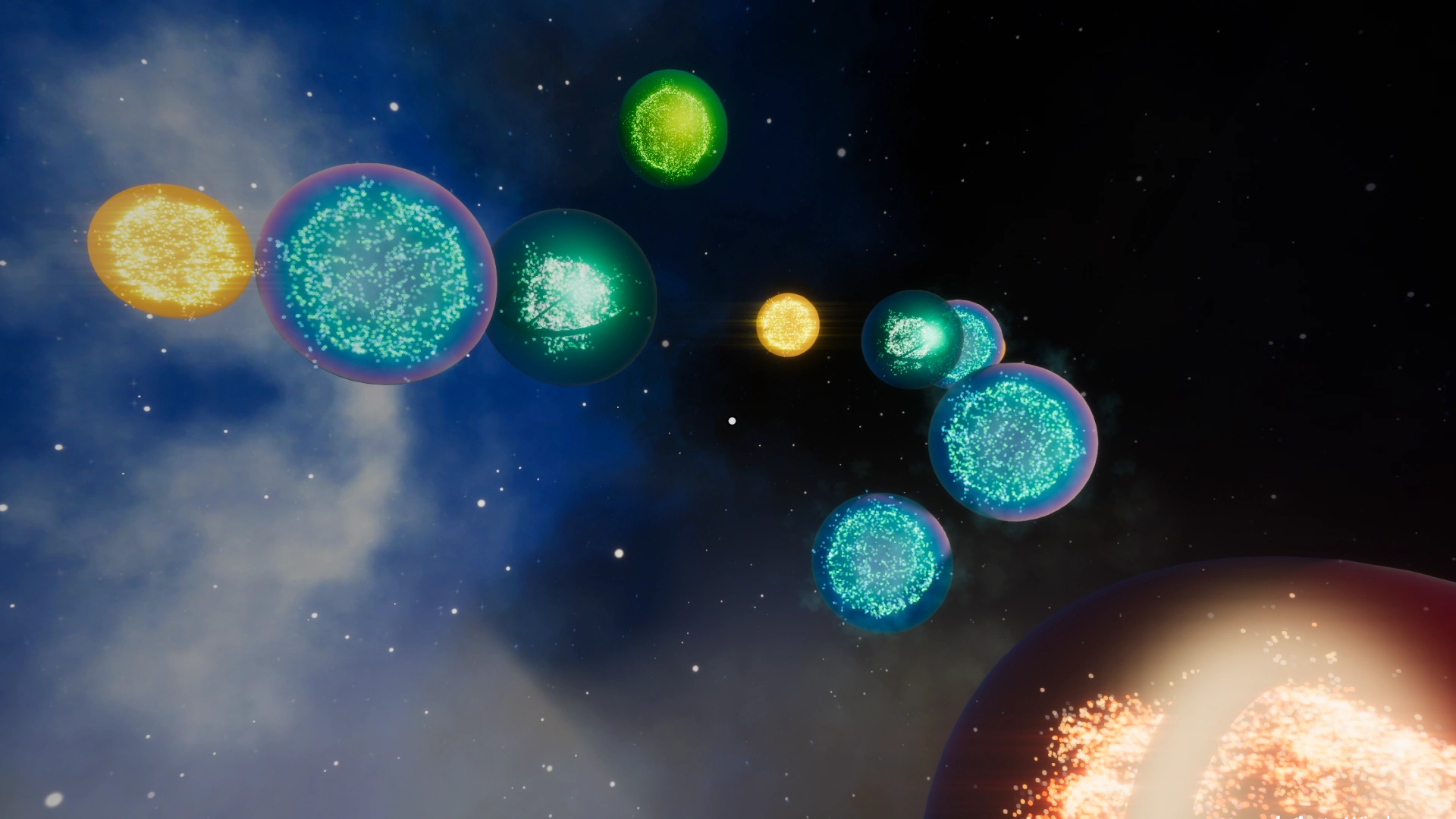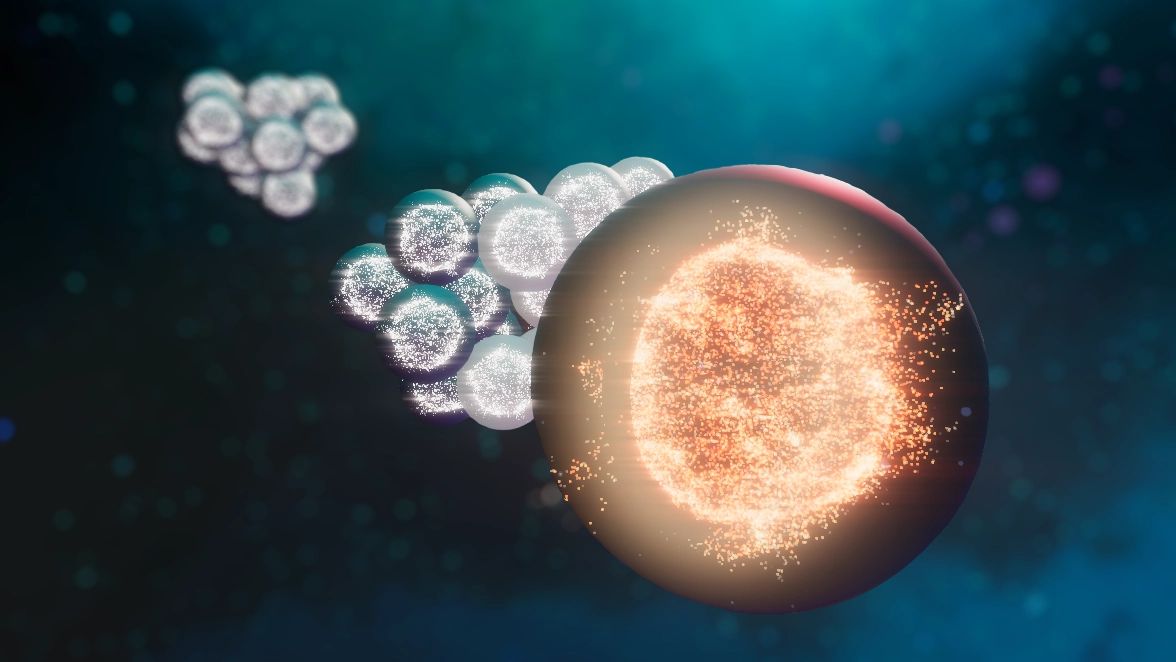 Manipulate your orbs and the fabric of gravity in order to bring them together in this space-themed puzzler.

Complete dozens of levels or put your skills to the test with the 4 other unique game modes.

Unlock new prizes, including lore, new music and backgrounds, or just chill by taking photos, all while listening to numerous originally composed tracks.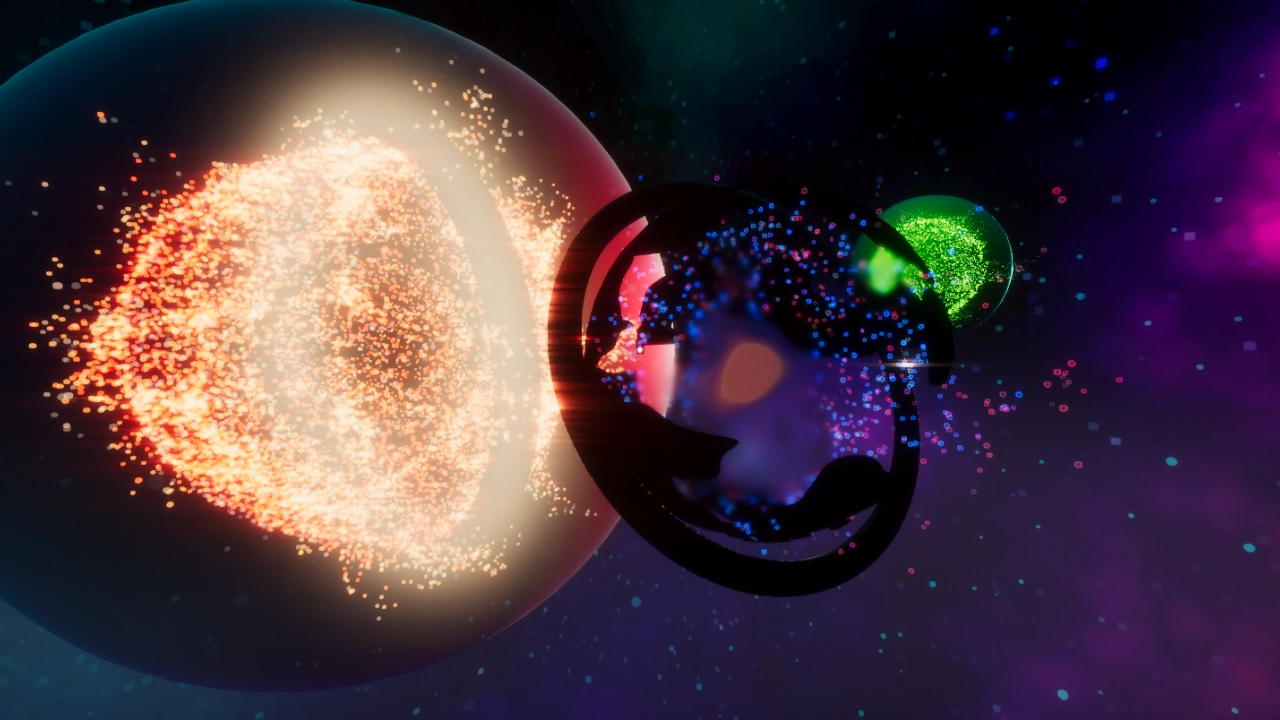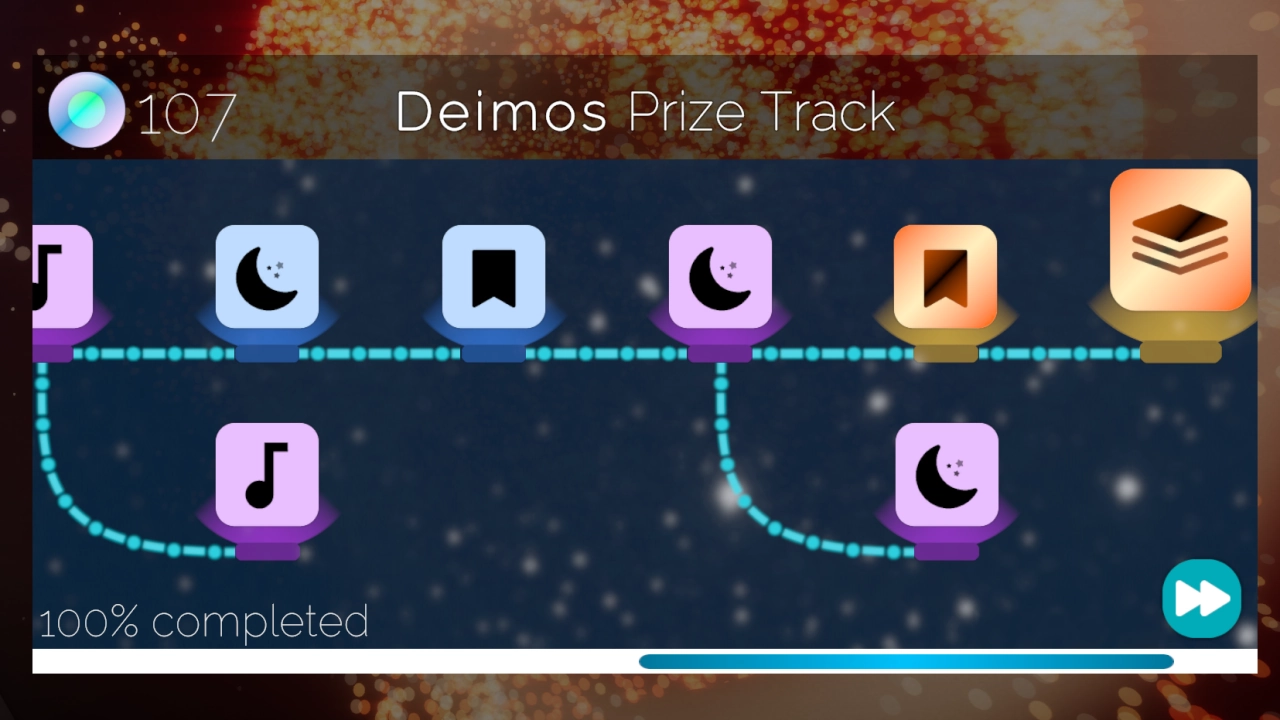 DISCOVER THE GALAXY.

Over 50 uniquely challenging levels

5 exclusive game modes, including Sandbox & Endless

Soundtrack with over 12 songs

Dozens of prizes, lore bits and backgrounds to unlock
Newtraction is a puzzler in which the objective is to bring all of your orbs together in a certain amount of time. Select an orb to modify it's gravitational field using your given power, or harvest back power from other orbs, and then play out your scenario.

Orbs with more powerful field attract others more, while stars remain fixed and their field cannot be modified. The goal is simple, make all of your orbs touch the central star.

Discover Newtraction's universe, unlock all of the prizes, and even new game modes by completing prize tracks along the way.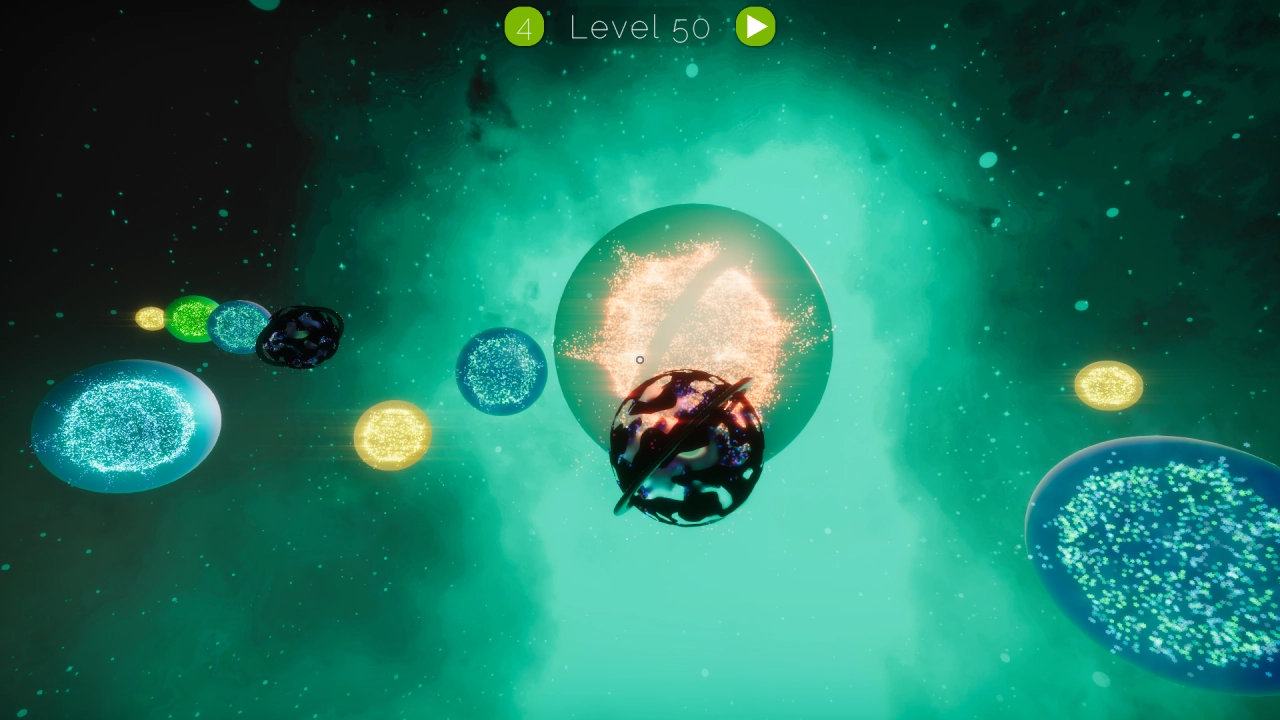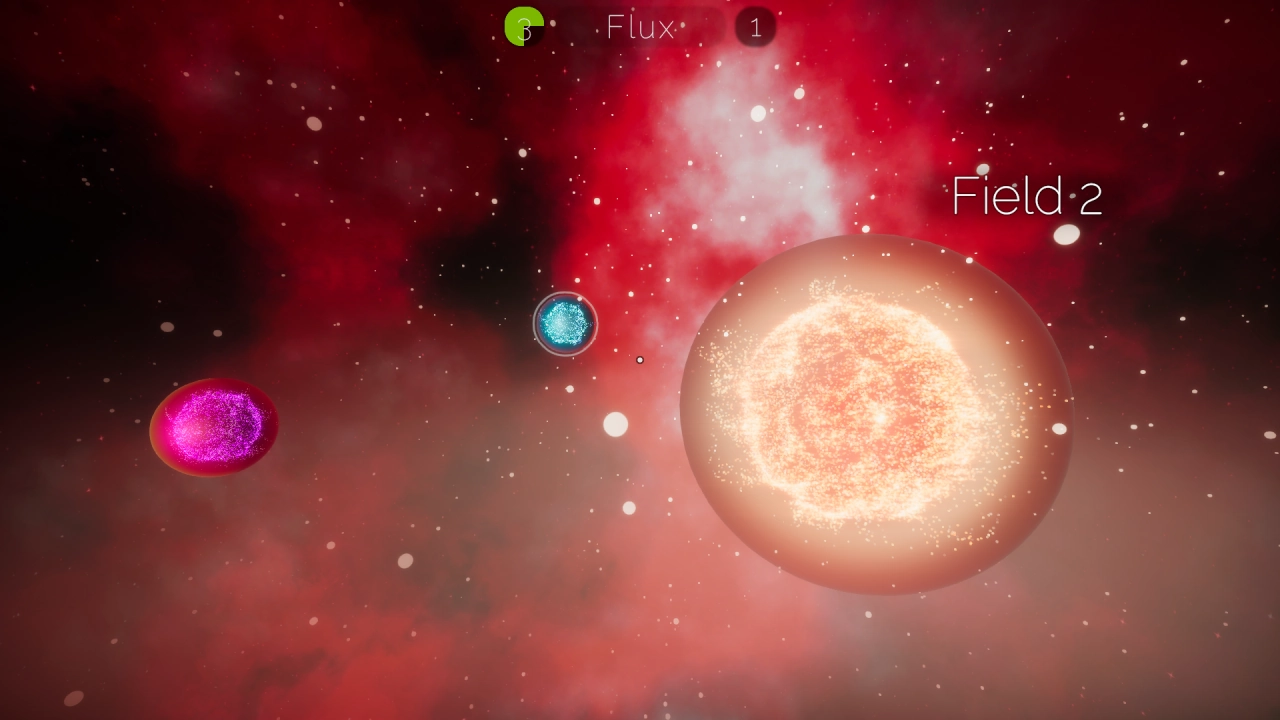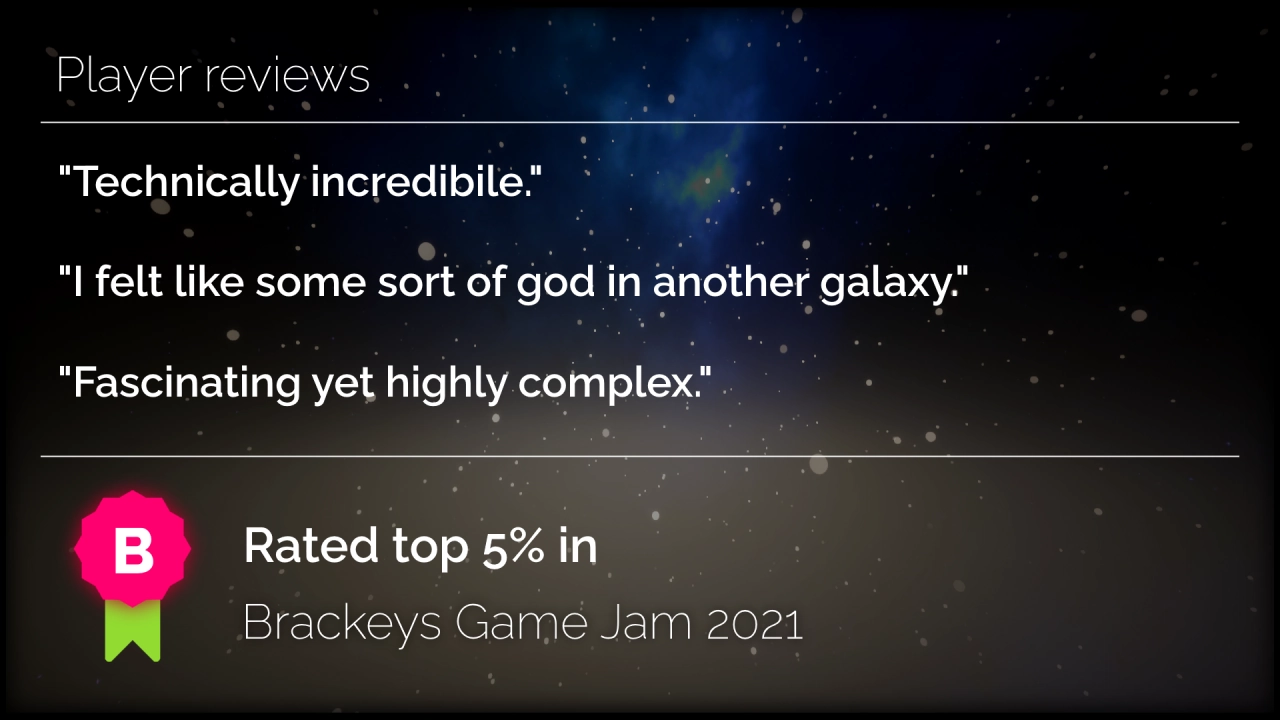 Additional info

Rating • 4.8 / 5 (47) • INDY Choice 2022
 'The mood of this game is amazing. I felt like some sort of god setting up planets' properties somewhere in the other galaxy. I think it's the music that makes this game so outstanding. Overall good game with a few easy to fix issues. ' - XCVZXC
Recommended • 630 UHD Graphics / Integrated Radeon Graphics
Published • July 31, 2021
Developer • Zexsoft
Inputs • Keyboard & mouse, Xbox controller
Genre • Puzzle
Platform • Windows